Today is the 8th Annual Global Accessibility Awareness Day (GAAD)! The purpose of GAAD is to get everyone talking, thinking and learning about digital (web, software, mobile, etc.) access and inclusion for the more than one billion people on the planet with different disabilities.
Being a publisher of assistive technology guides for blind and visually impaired users written by blind and visually impaired authors, GAAD is a big deal to us. Providing access to information is at the heart of National Braille Press' mission, and these guides are an important part of that mission. It turns out, they have been for a while.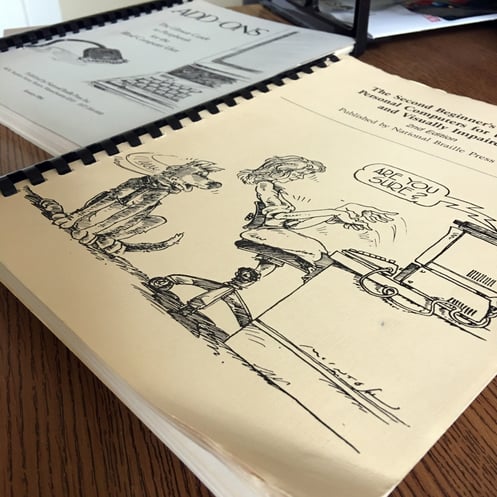 In 1984, National Braille Press published The Beginners Guide to Personal Computers for the Blind and Visually Impaired. Once available in print, braille and cassette, this guide, and the subsequent Second Beginners Guide (1987), takes the reader through the speech software programs available for IBM and Apple computers.
Flash forward 35 years. We've replaced the cassettes with eBraille formats, and are more committed than ever to publishing timely guides written by blind assistive technology experts for blind and visually impaired users. With topics covering everything from IOS to the Google Suite and as well Streaming Services, our goal is to provide instructional and practical information that helps blind and visually impaired consumers become proficient users of some of the most popular technologies and devices that support our modern lives.
Click here to check out the available technology titles in our bookstore.
To learn more about GAAD and how you can join the conversation click this link.