I am sighted and am often asked how I got into this field - if I had a personal connection to "blindness". Most of my career had been working with non-profit organizations, but with a focus on education and the environment. I still remember the phone call I received from an executive recruiter in New York when she mentioned the open position for the president at National Braille Press.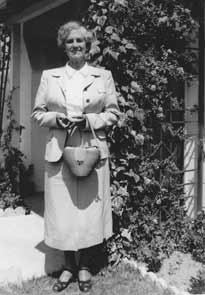 I had never heard of NBP, but I immediately had a flashback to my youth, and my maternal grandmother who was blind and would often sit me on her lap to teach me braille. My grandmother, Josephine Ululani E. Moore, grew up in the territory of Hawaii. When she was a young woman in her twenties, she lost her vision. This was caused by the 1918 Spanish Flu - it is assumed that the infection damaged her optic nerve.
I remember my grandmother as the most upbeat, happy and enthusiastic person I'd ever met. She had lived through extreme economic challenges. Her first husband left her. She survived the depression, remarried, and had a couple more children. My grandmother authored a cookbook, she gave lectures on the spiritual interpretation of the Hula dance, and she was an avid swimmer. It is her spirit, attitude, and independence that attracted me to help support the mission of NBP.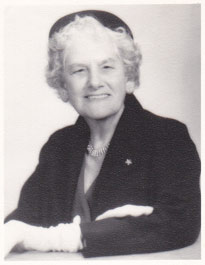 My grandmother died peacefully in her sleep at our home when I was in high school. This was many, many years ago, before the personal computer was invented. I often think of her and how she would marvel at the technology of today.
My goal is to find technological solutions that will enable people who are blind or visually impaired, regardless of age or position, to compete in the world on an equal playing field. We are living in an amazing technological age and the need for braille remains as vital as ever.