Meet this year's winner of the Louis Braille Touch of Genius Prize for Innovation, Songpakorn Punong-ong, inventor of the ReadRing. An engineer from Phetchaburi Thailand, Punong-ong is the eldest son of a blind teacher who founded the Christian Foundation for the Blind in Thailand (CFBT). He was born and raised in schools for the blind where his parents both worked.
Mr. Punong-ong earned his degree in Electronics Engineering from KMITL Bangkok and has spent 15 years in electrical power systems services and engineering. He learned the cost to produce braille books and the complexity of technical services for generations of students at CFBT's schools, he started coming up with ideas of more affordable and portable solutions to allow blind people to learn and read braille in an easier way.
The ReadRing is one such solution. It is an affordable compact device, the same size as a computer mouse. It has an opening where you put your reading finger, and there is a rotary refreshable braille display that moves with your finger allowing one to continuously read braille as it streams from a wirelessly connected smartphone, computer, or tablet. It can also read optical characters captured by an attached camera. This product has been in development since 2015, and working prototypes are being tested by blind students.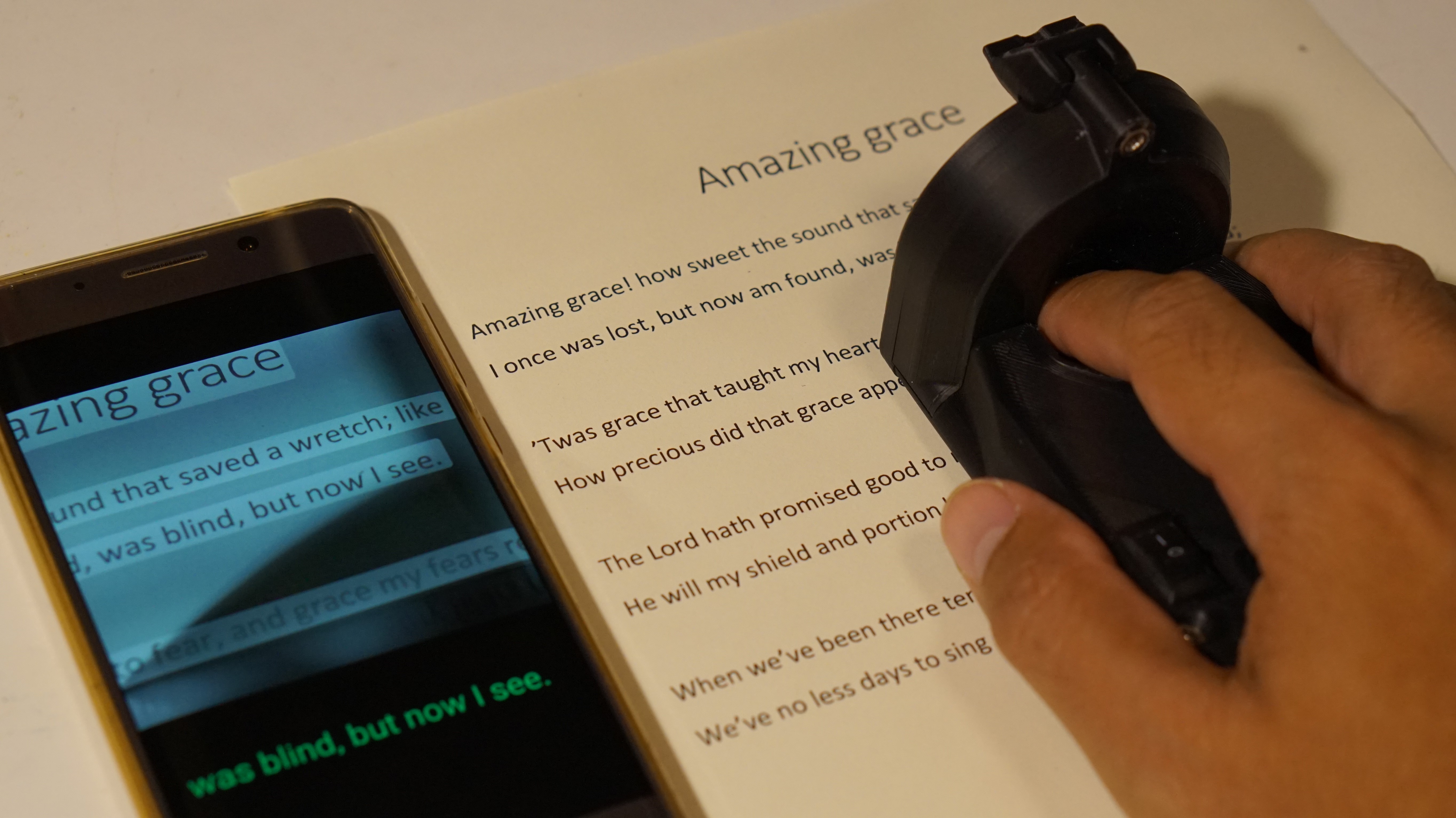 "Being selected for the Touch of Genius Prize for Braille Innovations 2021 is a great honor for the ReadingRing mission," said Songpakorn Punong-ong. "Being recognized by National Braille Press and its Touch of Genius committee, who value the importance of braille literacy with their knowledge and resources, will help us develop and scale up affordable literacy, productivity, and independent living for the blind."
The Touch of Genius committee is comprised of 8 experts in the field of braille and tactile literacy from across the U.S. who have come together every year since 2007 to judge the applications. The prize is a $10,000 cash award to the winner and is provided with support from The Gibney Family Foundation that works with non-profit organizations and provides grants to help them create sustainable solutions and assist in making the non-profit world strong and connected.
Visit our Touch of Genius Prize page to learn more.
We love hearing from you, leave a comment below!