The new www.nbp.org has been re-conceived with accessibility at the center of the user-experience. From text and color choices that work best for low-vision visitors, as well as a site map and page layout design that is optimized for screen readers, our website is also responsive to better serve audiences on tablets and smart phones and offers a more advanced search experience with filters for faster navigation.

We want everyone who visits the website to have a great experience. Whether you are shopping for braille books, searching for kids' programs or learning more about braille business services, our goal has been to create an accessible website that reflects our mission to empower the blind and visually impaired with programs, materials and technology supporting braille literacy and learning through touch.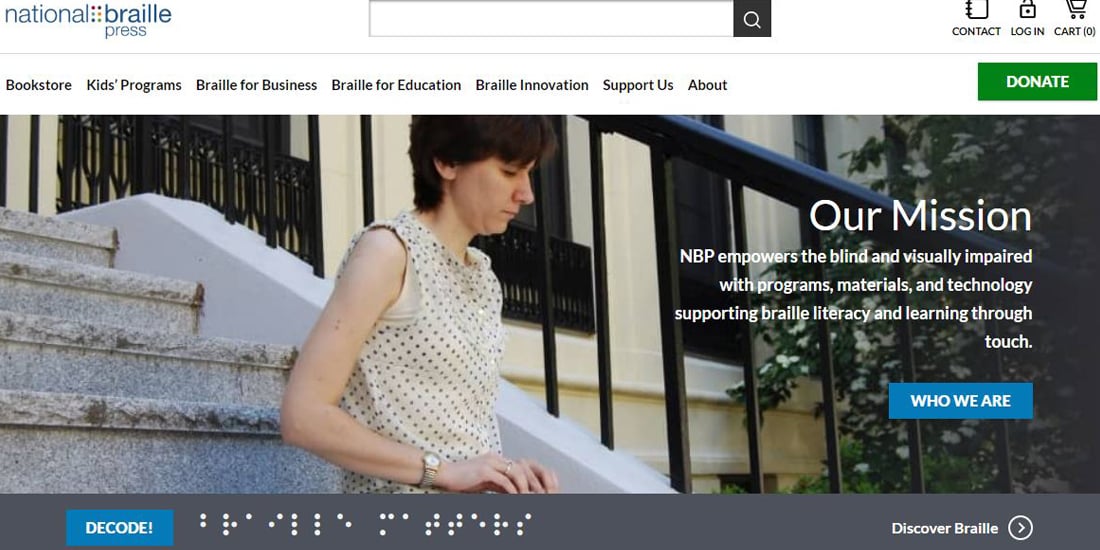 We'd love to hear your feedback and suggestions related to the website.