Introduction By Deborah Kendrick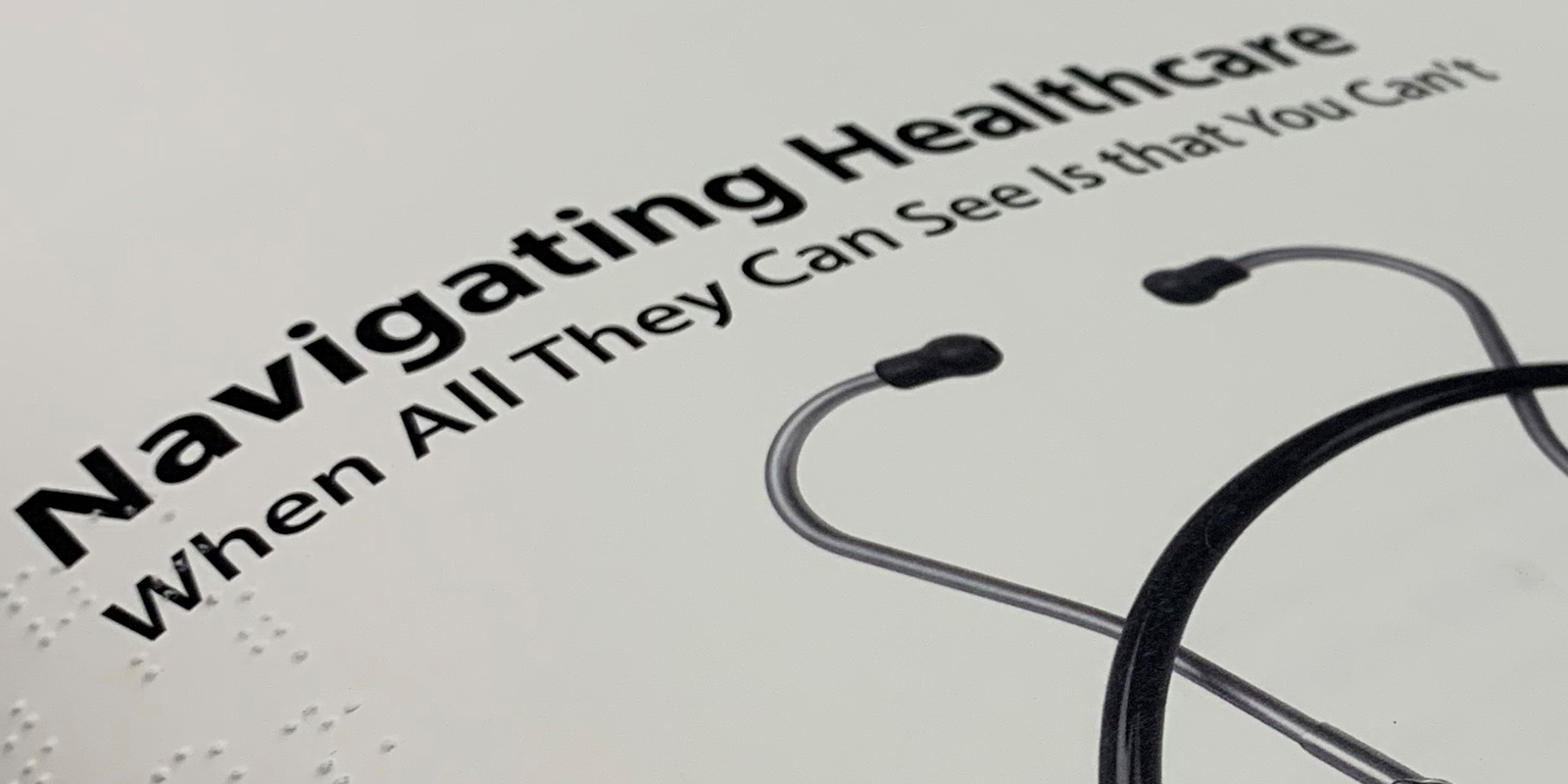 Navigating our complicated health care system is essential for anyone interested in remaining healthy. If you happen to be blind, chances are you are familiar with the misperception by others of what our blindness means. From technicians who try to help us take off our clothes in the dressing room to doctors who shine lights in our prosthetic eyes, we have all dealt with this phenomenon at one point or another. This is not a book about Obamacare or Medicare or any other sort of medical insurance. It is not a manual on choosing health care coverage plans. It is, rather, a look at how best to navigate those health care situations when "all they can see is that you can't." We'll look at various health care situations, physically and programmatically, and explore which setting is most appropriate in given situations and what to expect when you get there. Sometimes, your strategies will involve techniques. Sometimes, they will involve technology. Always, they will involve attitude—your own and the ones you help manifest in those whose job it is to provide your health care.
Read the table of contents — and order your copy!
Available in Braille (1 vol.), BRF, DAISY, or Word: $12.00
Deborah Kendrick is an award-winning Writer/Speaker/Trainer with 30 years of expertise in the areas of disability rights, access technology, and education.
Navigating Healthcare, When All They Can See is That You Can't by Kendrick is the most recent of many technology and lifestyle guides for blind users written by blind authors and published by National Braille Press.
Please share your comments/thoughts with us below.