Thank you to everyone who made our first ever Uplifting Poetry Night a blast! We heard poems of varying styles and emotions from readers of all ages. A special thanks goes to Kathie Schneider for the concept of the event and for leading the reading. Here she is with a few words about poetry and some online resources:

"As Joy Harjo, the U.S. Poet Laureate says, "without poetry we lose our way." If you'd like to look for more poems in addition to NBP's 100 Poems to Lift Your Spirits, many poetry books are available from NLS/Bard, Bookshare and Audible. Put poetry into your favorite podcast search engine and you'll find many podcasts to chose from. Freegal music, where you download songs free also has some recordings of books of poetry. The Academy of American poets https://poets.org and http://www.poetryfoundation.org have searchable databases of poems."
And as many of you know, we host an annual braille poetry competition. You can find all of this year's winning poems and information on the Braille Poetry Contest Page.

Here is a poem that author Bill Meissner wrote specifically for our event:

The Flutter
By Bill Meissner

Never mind that you weren't sure
whether or not you heard the sound
of birds, singing, and their wings, flapping.
Never mind that you tipped your head to the sky
but did not see feathers.
At first the sky
appeared gray and hollow, but you knew
it would brighten, when

the stars began to light up inside that dome. Just
a few distant lights, opening their small wings.
Sometimes that's all we need.

The point is that you looked to the sky and then you listened
to whatever fluttering,
whatever beautiful song was
being sung.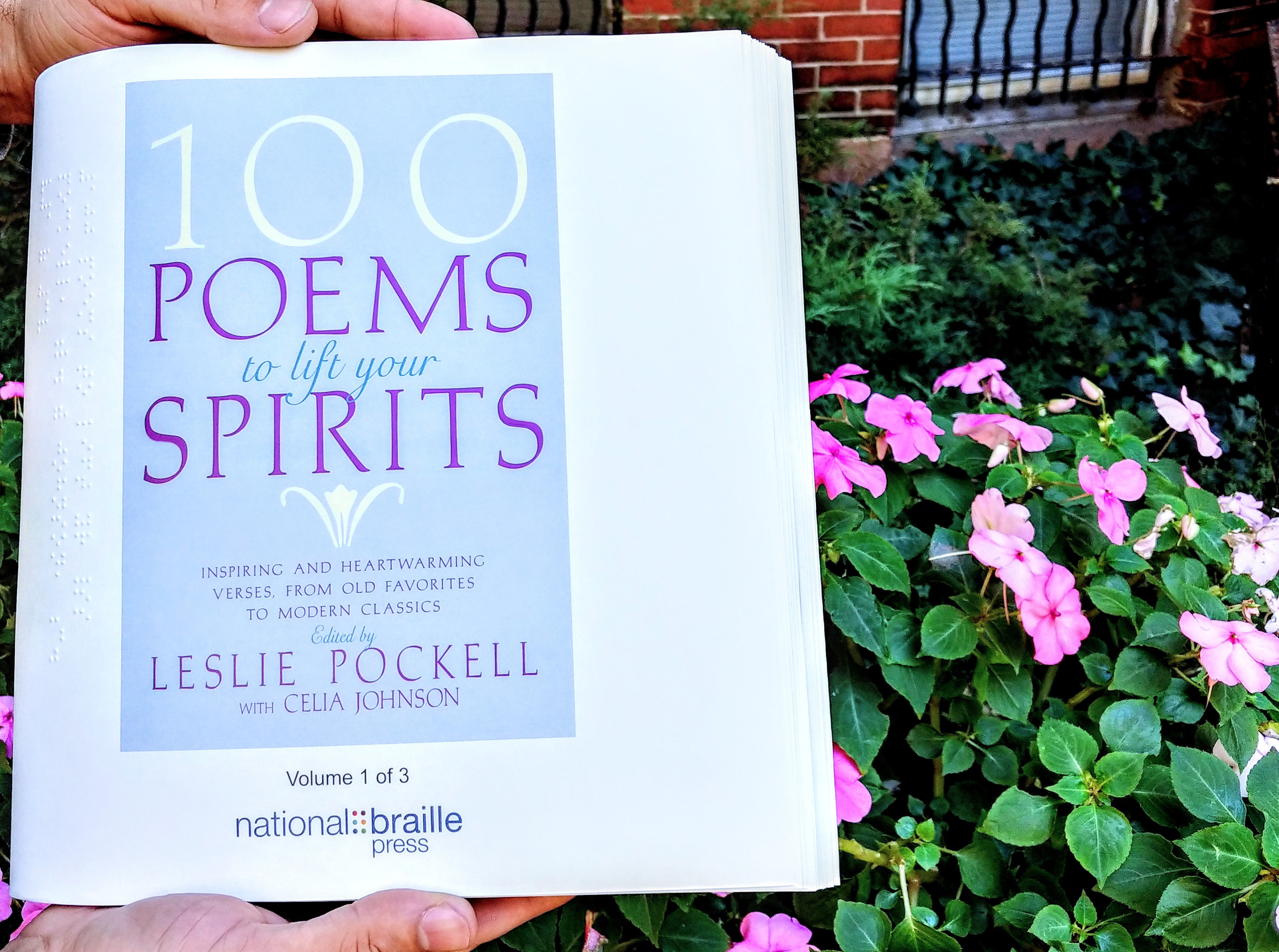 We love to hear from you. Leave your comments below.